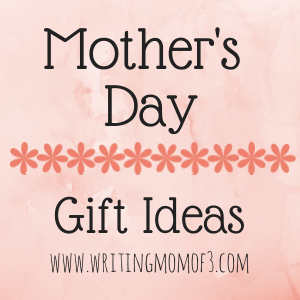 What in the world will you do this year for Mother's Day?
Every year, I am plagued with this quandary. My mother-in-law is fairly easy to buy for (my mother passed away two years ago), but sometimes for Mother's Day I want to give a present that's more sentimental or meaningful. Something that's unique or unexpected. Something that's practical and useful but also beautiful.
Maybe, just maybe this year, I'll actually do that.
I wanted to let y'all know about a few gift ideas that would be perfect for a mom of any age. These are three of my favorite products—at terrific discounts—so I think the mom on your list would appreciate them, too.
Canvas On Demand Offers Mother's Day Special
Grandmothers can't seem to get enough of their grandkids' photos. Canvas On Demand is having a great special coming up! Get your canvas print for 50% off. This means you could get an 8×10 canvas piece for as little as $30!
This sale runs Sunday – Tuesday, May 4 – May 6.
Use the coupon code: 50MotherAF at check out. Click here to go to Canvas On Demand.
Young Living Essential Oils Offers Mother's Day Special
This Mother's Day give your mom the gift of balance and vitality with Progessence™ Plus Serum from Young Living. Progessence™ Plus serum is a pure, harmonizing serum that is designed specifically for women. Along with wild yam and vitamin E, Progessence Plus is formulated with Frankincense, Bergamot, and Peppermint essential oils for optimal results.
As you probably know, our family has used and benefited from Young Living essential oils in many ways. I'm eager to try this particular product because it's specially formulated for women. And goodness knows, I need more balance and vitality!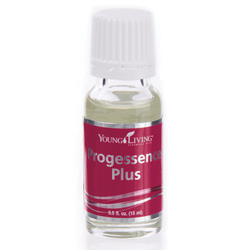 You can get a 15% discount off a bottle ($49.34 retail/$37.50 wholesale), but it's only good this weekend.
This sale runs Thursday, May 1 – Saturday, May 3.
If you want to place a retail order, message me at mary [at] writingmomof3 [dot] com. If you'd like to save an additional 24% and create a wholesale account, you can read more about that here.
Dressing Your Truth Offers Mother's Day Special
The Dressing Your Truth course was my mother's day gift three years ago. I absolutely adore this system of profiling and have found it indispensable for choosing wardrobe pieces, makeup, jewelry, and hair accessories. You'll also be amazed at how this information will transform your parenting and relationships.
Feel like you never have anything to wear even though your closet is full? Feel blah in your current wardrobe? Want a change in hairstyle? Before you completely give up, give in, or make a decision you may regret, check out Dressing Your Truth.
Right now, you can get discounts up to 75% in the Dressing Your Truth store and the course itself is only $99 (67% discount)! Trust me when I say this is a great gift for Mom, especially for the woman who has everything.
You can read more about my experiences with Dressing Your Truth here and here.