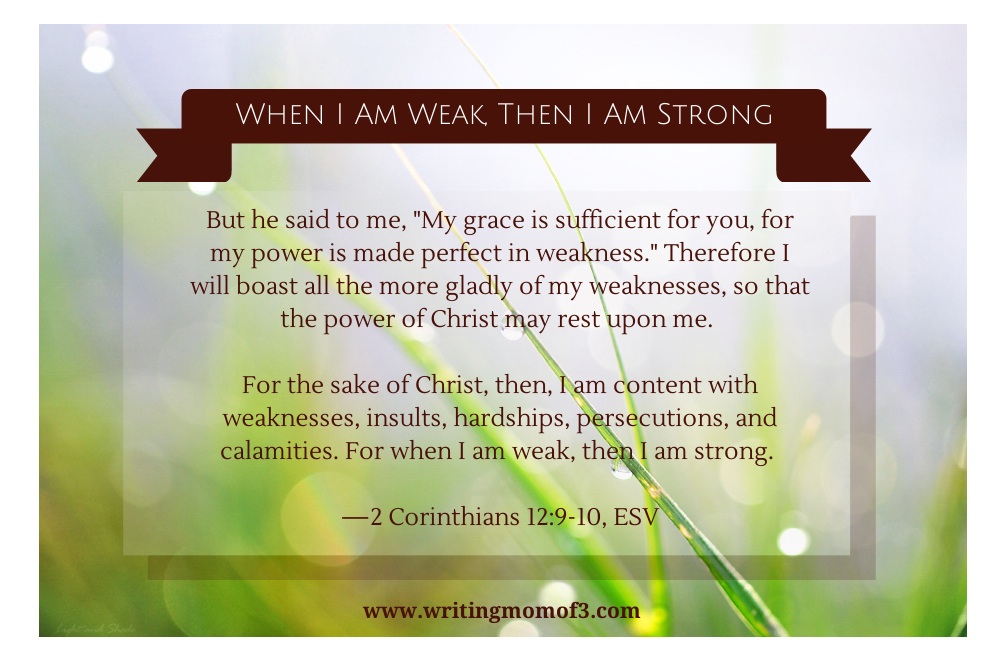 Something woke me in the middle of the night. It had been a few days since we found out that my husband was unemployed—with an increasingly sinking account balance and no immediate prospects for a job.
As I tossed a bit and tried to get comfortable in another sleeping position, the thought came booming through, out of nowhere.
I am powerless. Powerless.
And a feeling of vulnerability and weakness washed over me.
In the next thought, though, I reassured myself that powerless was exactly what I should be.
It's strange to be there—in that moment of paradox. Utterly dependent yet completely confident. Scared to death and perfectly at peace.
Weak yet strong.
9 But he said to me, "My grace is sufficient for you, for my power is made perfect in weakness." Therefore I will boast all the more gladly of my weaknesses, so that the power of Christ may rest upon me. 10 For the sake of Christ, then, I am content with weaknesses, insults, hardships, persecutions, and calamities. For when I am weak, then I am strong. —Romans 12:9-10, ESV