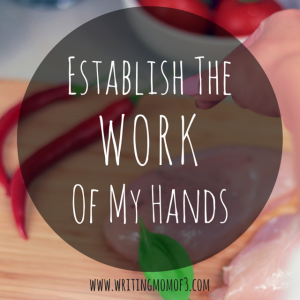 I've been washing dishes by hand for several weeks now. Our dishwasher broke a few months ago, and it's not repairable. We need a new one but have put off the purchase until we can find a great bargain and save up enough cash to buy one.
I don't mind terribly dish washing by hand (don't get me wrong,though; I'd love to have a working dishwasher again!) because I recognize there's a real benefit in doing manual labor with your hands.
What is it about working with our hands that can be revelatory, inspirational, insightful, and, ultimately, healing?
Disclosure: I am not a medical doctor. Any statements made on this blog about essential oil use are not meant to treat, diagnose, or cure any condition. My statements about essential oils are my opinion and are based upon my own experiences and research.
I occasionally feature affiliate links in my blog posts. Should you follow my link and make a purchase or join a membership website, I will be compensated for my referral.