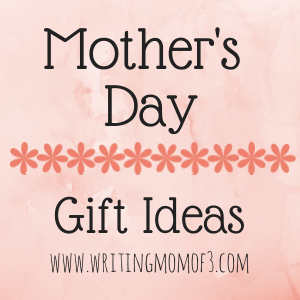 What in the world will you do this year for Mother's Day?
Every year, I am plagued with this quandary. My mother-in-law is fairly easy to buy for (my mother passed away two years ago), but sometimes for Mother's Day I want to give a present that's more sentimental or meaningful. Something that's unique or unexpected. Something that's practical and useful but also beautiful.
Maybe, just maybe this year, I'll actually do that.
I wanted to let y'all know about a few gift ideas that would be perfect for a mom of any age. These are three of my favorite products—at terrific discounts—so I think the mom on your list would appreciate them, too.
Disclosure: I am not a medical doctor. Any statements made on this blog about essential oil use are not meant to treat, diagnose, or cure any condition. My statements about essential oils are my opinion and are based upon my own experiences and research.
I occasionally feature affiliate links in my blog posts. Should you follow my link and make a purchase or join a membership website, I will be compensated for my referral.